Despite today's highly industrialized culture where modern technology permeates practically every fabric of society, there are still those who prefer something simple and close to nature. These people are usually looking for a relaxing experience that takes away the stress of daily living and makes them at peace each day.
Among the things where it's possible to achieve such a laid-back vibe is in interior design or the overall design architecture of a private residence. Zen design, for one, is a highly preferred style by homeowners who want a simplistic design footprint that is easy on the eyes and has the power to induce relaxation among occupants.
If this is the design style that you're going for, be sure to consider these six elements to make your home truly Zen:
Wood/bamboo
Wood and bamboo are two of the most dominant elements in Zen design and they are in practically all Zen-inspired homes. This is so because these materials are derived from nature, so using them in any home automatically brings its occupants closer to nature — a much sought-after effect.
Fortunately, bamboo and wood are easy to source and incorporate into any design plan. You can have stunning rustic barnwood flooring materials from a local supplier and use them to accentuate your ceilings, walls, rooms, and other areas.
It's possible to fuse these materials with metal elements if you're after a modern Zen version or with other natural materials and elements such as plants if you're going for a traditional Zen rendition. Just work with your architect or interior designer to find the perfect ways to incorporate these materials into your home.
Water
If you'll visit Japanese temples and Zen gardens, an element that you would almost always see is water. This element is not just purely from a design perspective, but on a practical note as well.
Water is proven to have a therapeutic effect, especially if it's flowing. This is why a man-made pond, an artificial waterfall, or a quaint fountain would sit well in a Zen-inspired home.
You can have a water element inside your home, as well as outdoors for continuity. This would ensure that you'll have a soothing element whether you're comfortably lounging in your living or taking in the cool outdoor breeze.
Earthy colors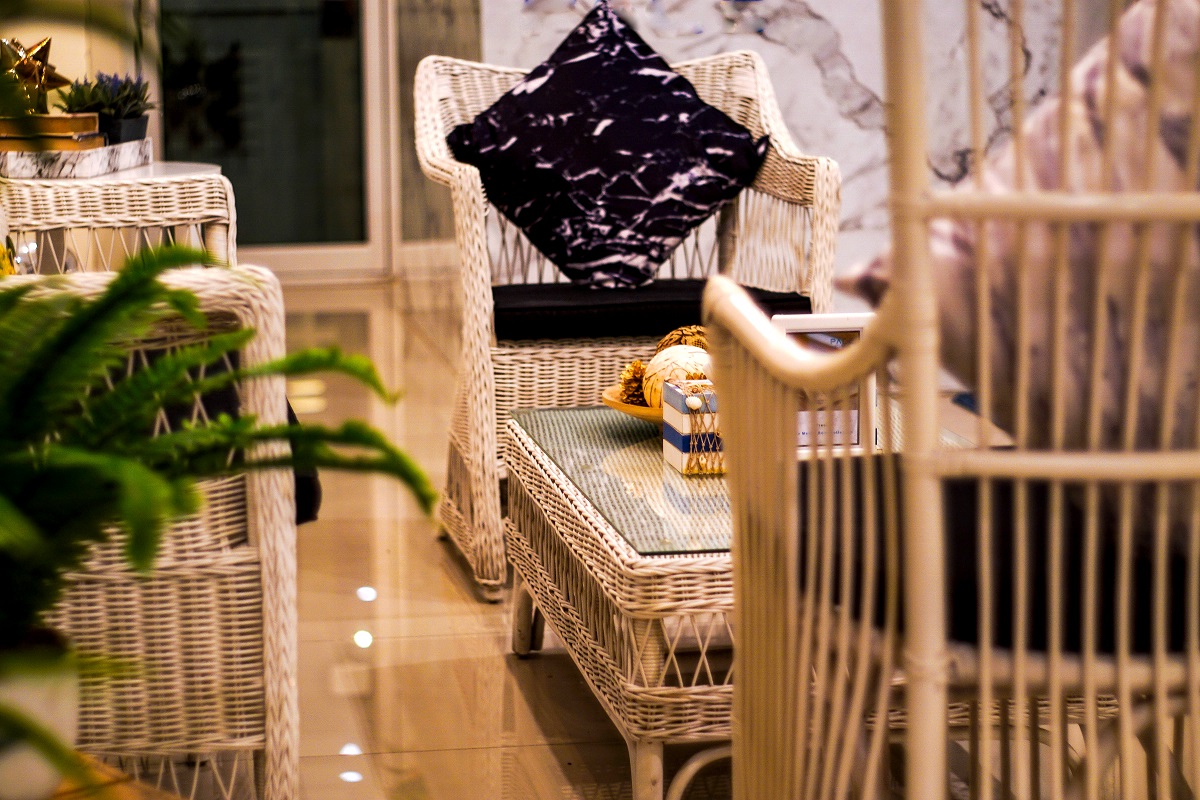 You can achieve a relaxing ambiance inside your home by choosing earthy colors for your walls and ceilings. With the simple trick of choosing and using the right paint colors for your interior spaces, you can easily make your home Zen-looking.
Among the usual earth tones used in most Zen homes are hues of green, brown, red, gray, beige, and tan. You can be as simplistic as using two colors or be a bit playful by going for more than two tones. Just be careful not to overdo things to avoid turning your home into a circus-like space.
You can just hire an interior designer to take care of choosing the perfect color combination for your home or you can find examples off the internet to save money.
Soft fabrics
Soft fabrics such as plush area rugs and carpets can be seen in many Zen-inspired private residences, which means you should invest in them if you're gunning for this specific vibe. While such kinds of fabrics are pricier than typical carpets and rugs, the calming effect they can offer makes the financial investment worth every single dime.
When buying, consider getting them in shades of gray, rust, white, and pink to induce a truly laid-back and relaxing vibe. You can create a simple contrast between your floor's color and those of your fabrics or you can mimic nature's harmony by going in for a complimentary, almost monochromatic mix.
No matter how you intend to do it, just make sure that your carpets and rugs won't stick out like sore thumbs in your living room or bedroom.
Earth, sand, and stone
What could be more earthy than literal earth?
You can have a piece of the earth in your home by putting a terrarium or some potted plants with a Zen appeal such as bonsai. Dial up the Zen vibe by partnering earth with a tabletop garden made of sand and stone, which would surely be a conversation piece in your home.
With these elements that are literally from the earth, you can effortlessly create a Zen atmosphere inside your residence and be close to nature each day.
Fire
Fire is yet another element that fits perfectly in any Zen abode. You can go for the traditional fireplace or be inventive and practical by having some scented candles instead. Just choose which one suits your budget, since the idea is to have a fire element in your home to make the space cozier and more relaxing.
Invest in these elements and turn your home into the perfect Zen sanctuary for your loved ones; they will surely love and appreciate it.