We see and hear art all around us. Whether it's your favorite song, movie, painting, or sculpture, art has become a crucial part of people's lives, becoming a safe space and way to cope with the stress of everyday life. Art is essential now, as many of us continue to stay home and continue to consume different kinds of media. But with gigs, concerts, workshops, seminars, and even art exhibitions put on hold, it's easy to see why the arts industry is among the hardest hit by the global health crisis.
Now more than ever, artists need as much help as they can get to continue their passion and to make the art we all love and appreciate. If you want to show your passion for the arts and continue supporting your favorite artists, here are a few ways you can help.
Participate in Workshops
Artists make a living through different means aside from selling their art. Some show off their work in galleries and doing private commissions, while others hold workshops or seminars to share their experiences and art tips to help aspiring artists grow in their craft.
Since most of these activities originally took place online, many artists moved to digital channels like Facebook, Instagram, and even Zoom to host these events. Since we can't go out freely during our free time, consider learning a new skill or technique by taking part in these events. Not only will you learn something new, but you'll also support artists and show your appreciation for art at home.
Like, Comment, Share
Many artists, especially digital artists, post their work online on social media sites like Facebook, Instagram, and Twitter. While engaging with their content might not seem like a big deal, likes, comments, and shares go a big way. Not only does it help their work reach a wider audience, but they might also find their next client.
If you ever see your favorite local artist post their work online, don't forget to give it either a like, comment, share, or all of the above! This way, you can show your support for artists you love, and your friends and followers may become their next fan or even customer, and the best thing is you don't have to spend much time, or money, doing it.
Commission an Artist or Two
Many people are decorating their houses during this pandemic. If you feel like your walls need a makeover, consider commissioning a local artist to make something you can decorate your room with. Depending on the artist, commissions can get quite expensive. The good thing about them is that most commission contracts only include a 50% upfront fee, and the remaining 50% is paid before completion.
Local artists especially need extra income to get by during these uncertain times, so if you have the budget and aren't in a rush, commissioning art is a great way to support your favorite artist.
Buy Their Merchandise or Artwork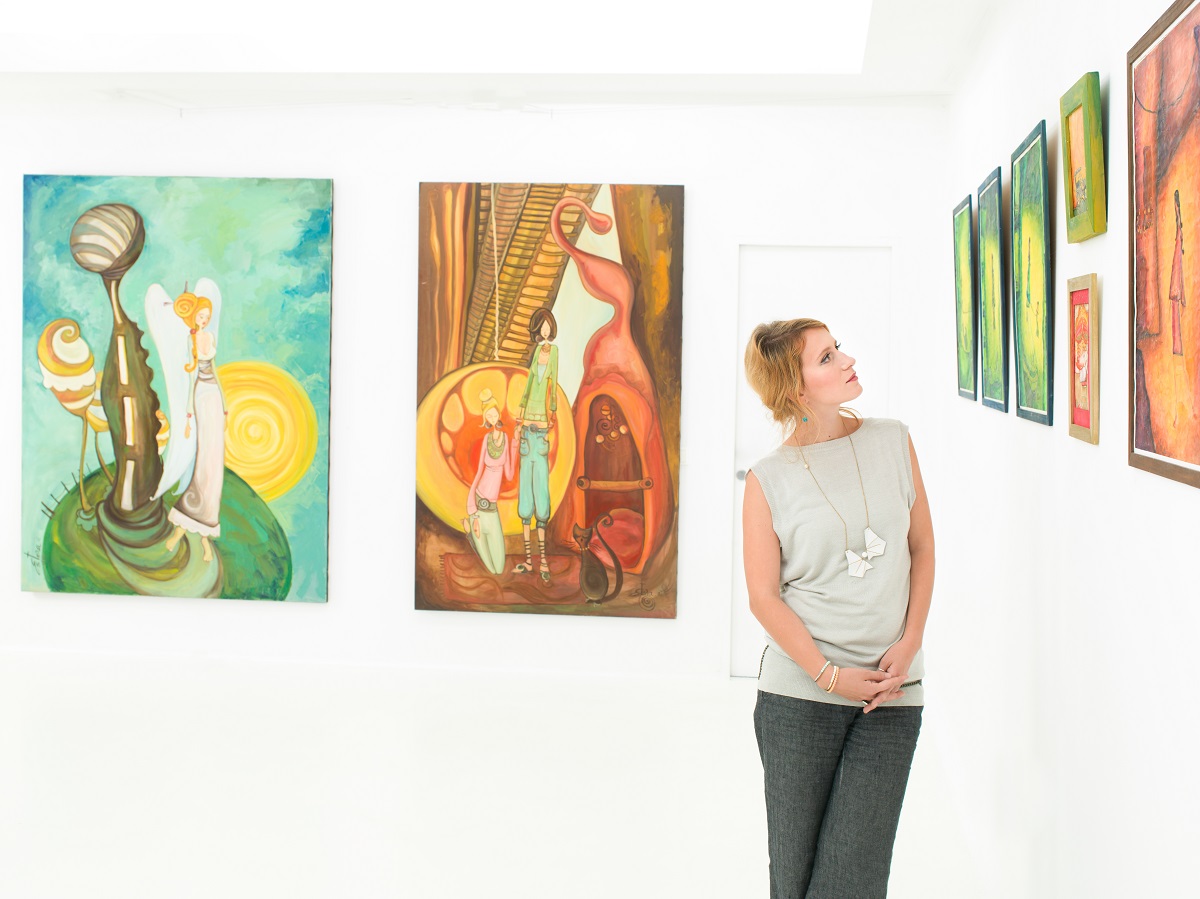 Most celebrities these days have their own merchandise, but so do musicians and artists. Fans of musicians can often get merchandise in memorabilia stores. Still, for traditional and digital artists, you can get their artwork and merchandise from their online shops or websites like Artfinder to look for pieces you like.
Donate to the Arts
With shows and exhibitions postponed, consider using the money you saved to attend these events by donating to artists and causes that need it the most. Organizations like Artist Relief offer support to both freelancers and local artists who are struggling during the pandemic. Many artists have also started GoFundMe drives and Patreon subscriptions to continue their passion for art.
If you have the money to spare, try to see any local artists or art organizations that may need help. If there isn't one, you might want to consider starting your own or supporting your artist friends who want to continue creating.
Sign Up for Newsletters
E-mail marketing or newsletters are usually thought of as being for businesses, but many artists and musicians use them to keep in touch with their fans and followers. Most newsletters or e-mail lists allow artists to let their subscribers know about a project they're working on, giving them behind-the-scenes content, and even sharing exclusive content and tips that you can't get anywhere else. Not only that, but most newsletters are free, so you won't need to worry about spending any money.
As we continue to hope for a pandemic-free future, let's choose to help artists during these difficult times by supporting them in whatever way we can. Whether you choose to commission a local artist or simply engaging with their content, it's important to remember that even the smallest contribution can make a big difference.