A wedding is a ceremony where the bride and groom have a long dream from their childhood. To make that dream come true, they prepare for the venue, invitations, dresses, gifts, and so on.
It is a charming moment and event for many people. So they want to make their wedding day perfect with various ornaments. A wedding ring, tuxedo, flowers are necessary items of the day.
The problem is that these ornaments are sometimes done without any artistic taste. It may cause problems for the wedding, even making it ridiculous. A wedding with bad decorations will become an unforgettable nightmare.
You might want to hire an art director to make your wedding day perfect. An art director is a professional or specialist in the field of art. He will be able to make your wedding day beautiful and amazing with his skills. So if you are planning for your wedding, it would be better to hire an art director for your event.
An art director will help you in choosing the best decoration that suits your taste and budget. With their expertise, they can match decorations with your theme or use unique ideas to create a stunning presentation. Based on The Knot's survey of the nation's married couples, around one-third of newly married couples hired wedding planners in 2019, proving that couples tend to approach experts to plan their special day.
Choose Personalized Details Carefully
Your wedding can be the most important day of your life. Make a list of all wedding items that must be decorated or included in your decoration before your big day, and inform your art director what things you want to include. Choose personalized details carefully to make them special and unforgettable.
For example, you can wear something that reminds you of your wedding instead of wearing a white dress. And 'something blue' can be a bridesmaid's flowers or sash while the bride wears her favorite shoes.
Your guests at the wedding will remember the detail. That's why choosing something meaningful to you both is the best way to decorate your wedding.
Make Sure You and Your Partner Agree with the Decor
Talk with your partner about the ideas for the decorations. Communicate to see what each other thinks and get their opinions on colors, flowers, table designs, etc. Make sure that you both agree with the final decision.
Instead of tying the theme to decorating, choose colors that are soothing and relaxing. Use candles, flowers, and aromas for your wedding party. If it's a theme wedding, it can also make a great impact on your guests. Inform the art director on what theme you want. You can also ask for tips and ideas for the theme.
Create Your Own Seating Chart or Seating Cards
If seating cards and a seating chart are necessary for your wedding, you can make it yourself. You just need to go online and choose a free template that matches your taste and the theme of the wedding. Or tell your art director what you want to incorporate on the cards, including the information you want to include.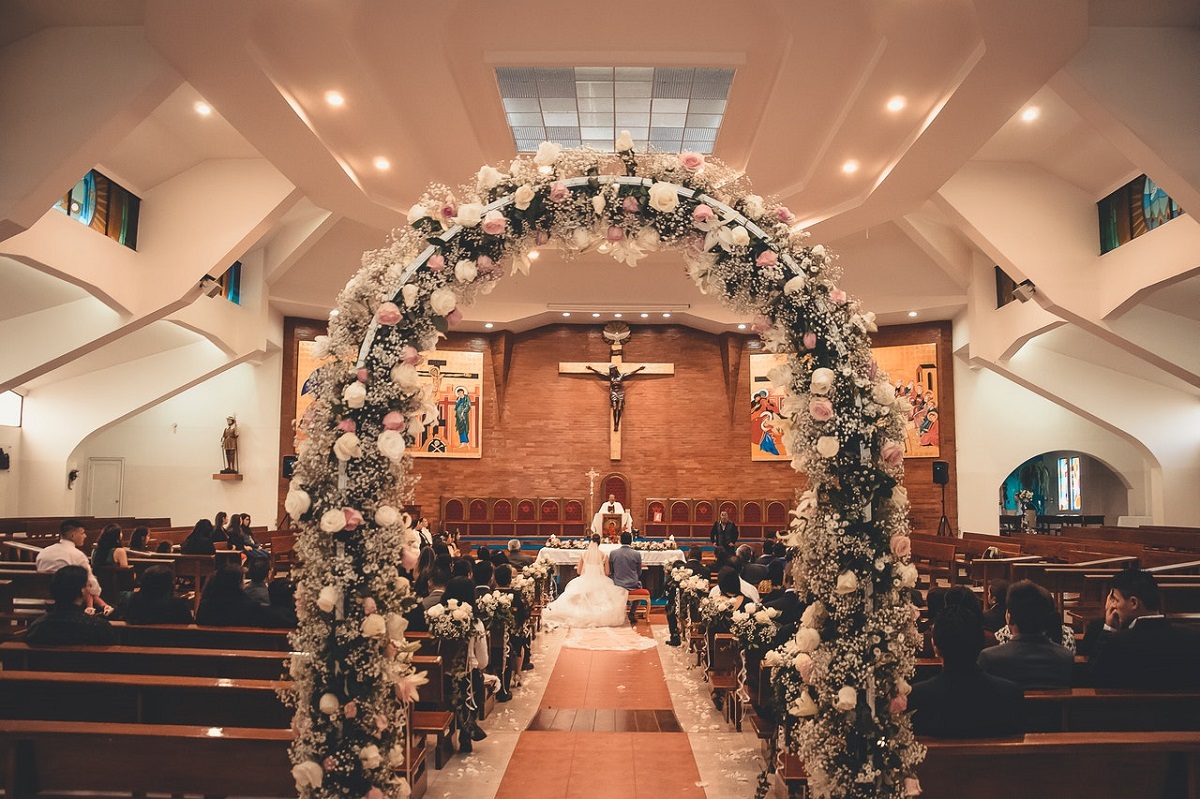 Get a Unique Wedding Cake to Your Liking and Budget
You can make your own wedding cake. It may sound difficult, but it isn't difficult if you ask for help from professionals. You can watch tutorials on YouTube or practice beforehand.
You can also buy a wedding cake from a bakery. But instead of buying one, buy two cakes from two different bakeries and make them look similar, or they can be entirely different for the one-of-a-kind factor! The top tier can be the style you prefer, while the bottom tiers can be something unique or special to your taste.
Or instead of having a big cake, choose cupcakes to look cuter and save up your budget. You can choose the flavors you love or have friends or family members bake their favorite flavor for you.
Make Your Wedding Look Awesome with a Drone
If you want to capture the most memorable moment of your wedding day, a drone is a good choice. Wedding drones can take high-quality photos and videos from above so guests cannot see that there's actually filming going on.
Photographs taken by drones are usually very detailed because they have a wide lens angle which allows you to capture landscape shots.
Hire a wedding video company to do the drone filming and make sure that they have enough practice before the wedding day. It will be best if they already know the most beautiful spots in town where they can take picturesque shots. Go for a company that has been in the business and has more experience to make your wedding video come out great since they know the tricks of the trade.
Create an Instagram Filter
You can hire an artist to make you a custom Instagram filter for your wedding. Not only will the filter look great and match your theme, but it will also be unique and original. You can choose from different types of Instagram filters like black and white, vintage, or animated.
Hiring a wedding art director is a great idea, especially if you want your guests to remember the details of your special day. Your wedding will stand out from others for its uniqueness and originality thanks to the choices you've made. A good art director will work with you to make sure that your ideas become a reality.