Today, we are in an age when people fall back on Google and other search engines for any need. We have stopped referring to books and dictionaries altogether. Thus, you can very well understand the utility of content for the web. The content keeps us posted regarding the various occurrence. It can also help you attract, engage and then fulfill promises. The website is one of the avenues that thrives on good content.
If you are not creating good content, you lose the race. The reason is that no one gets to know about you. So, are you wondering what this is all about? Content is the king in the marketing arena today. Although it is a cliché, nothing is more important than what you post. Moreover, it has to sync with your target market and its problems.
Importance of Content
If you want to generate interest in your products and services without having to make cold calls, this is it. Content generation is an inbound marketing practice. You create great content to attract users to the products and services that you offer. Most marketers and product sellers post the utilities of their offerings. Users mostly search with the offering name, as it is next to impossible to remember every advertised website address.
You will be amazed to know of the benefits that it offers. They are:
It can bring in three times the number of leads compared to traditional forms of marketing. Moreover, you get it at less than half the expense.
Another fact that will simply amaze you is that most online sales result from content marketing.
Good content today is equivalent to sales. That is the reason why most businesses that are operating in the online sphere are posting blogs daily. However, there are more content types than you thought of. It is not just blogs and articles. Read on to know more about them.\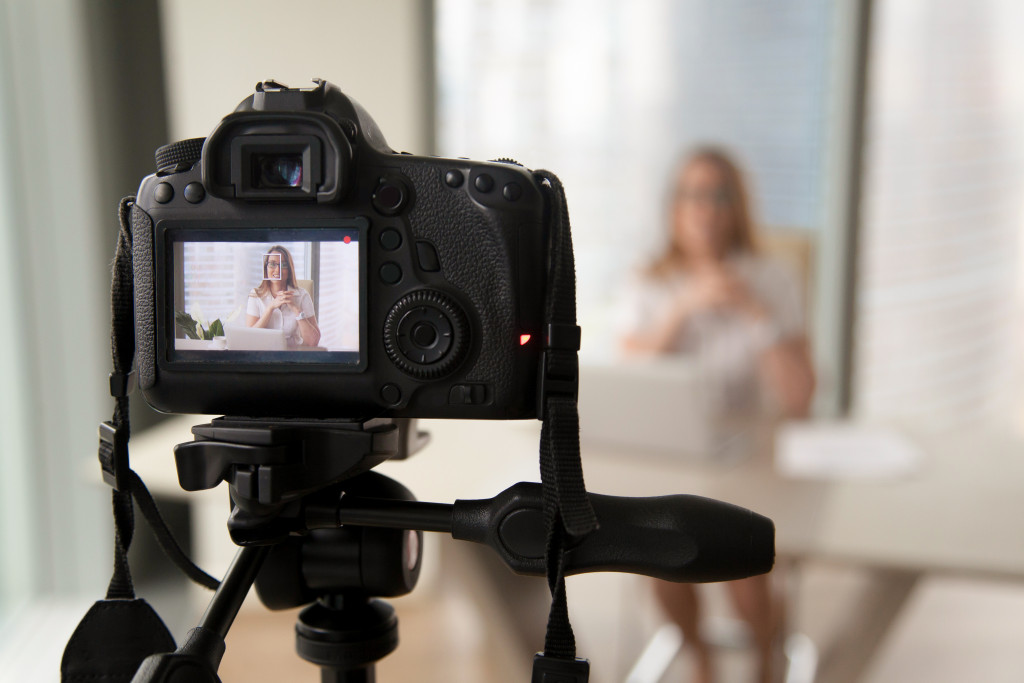 Types of Content
There are various types of content that you will come across today. They are:
Videos — It is something that you must be familiar with. Today, most searches happen on YouTube, and it involves videos. This form of content has achieved cult status today. You will come across both short and long-form videos. Adobe Flash Player is one of the most common software doing the rounds today. The latest to hit the market, HTML5 smart flick player software, helps businesses deliver video content seamlessly. Anyone can play these videos on any device and in any format. One single JS tag makes it simpler. More and more people are dabbling in such videos currently.
Blogs and Articles — This is the most critical content yet the most powerful. They mainly aim to educate and entertain the readers. When someone types a word on a search engine, the first few pop sites are usually blogs.
Podcasts — They resemble the radio. You have a host talking on specific topics, and there are guests. So, you can consider it a whole house. You will find podcasts to be more recent. The listeners often like how the host presents the topic or presentation and get hooked.
Infographics — This involves some imagery along with bullets with essential points. So, you can read and understand the content in a few seconds. Additionally, you need some graphic designing skills to create such content.
Content Generation Process
In today's competitive world, it is vital to be systematic. And that applies to your content generation process as well. Remove the guesswork from content generation and create sure-shot content today.
The first step towards success involves SEO research. SEO research revolves primarily around one essential tool, which is the keyword. It shows you the search volume. If you find a keyword being searched often and in huge numbers, it is the one for you. However, you need to ensure that it is from your niche. Another critical factor helps your content page rank on search engines. It is domain authority. You gain it by how many other sites post your link in their content as backlinks. You need to post content from all possible genres on your site for this to happen.
The next stage is ideation. You should think of content that can include the keyword and address the problem of your prospective readers. Consider looking up books, industrial sites, or competitor sites for more ideas. Once you hit upon a few related ideas, create your content calendar.
Writing and editing form an essential part of the content generation strategy. You need to write content for the user and not for ranking. However, it should follow the parameters on which your site secures a good rank. While editing content, ensure that it has correct grammar, short sentences, and transition words. These are parameters that search engines like Google look for.
The final stages involve posting the content and promotion. You have to be fast before your competitor does it. This is how the process works. After gaining so much information, start working towards the goals and utilizing the content.