If you are a travel photographer or at least aspiring to be one, you must be frustrated at not being to go out and enjoy your craft due to the current pandemic situation. To make the most of this time, you can start to plan and make your itinerary for journeying around the world as soon as travel becomes safe again.
To make your listing a little easier, we made a short compilation of each continent's top visual spots as recommended by professional photographers.
1. Asia
We recommend Siem Reap in Cambodia to start your photography journey. You will need to see its vast temple complex to appreciate its wonder personally. The most famous temples are Angkor Wat, Banteay Srei, Bayon, and Ta Prohm, and it is advisable to arrange an early schedule to see each of them while the crowds are not yet there.
After capturing the photogenic temples and their elaborate carvings on your camera, you should take pictures of the breathtaking sunrise and sunset views on Phnom Bakheng, located on Angkor Hill. You can also take snapshots of the floating villages in Great Tonle Sap Lake and immerse yourself in the local culture.
2. Africa
A trending location in southeast Africa is Namibia, a country famous for its fantastic sand deserts and exhaustive collection of wildlife. It is home to the Namib Desert, the world's oldest desert, and Deadvlei, an area full of fiery orange dunes and tall thorn trees. Pictures can't do justice to the attractive simplicity of these works of nature, but you should at least try.
Etosha National Park is Namibia's featured wildlife reserve, housing various African animals from elephants, giraffes, and zebras to lions and tigers. After spending time in the desert, visiting this park to photograph the abundance of life should be a welcome change.
3. Antarctica
Some random facts about Antarctica: the cold continent was not always covered in ice. According to research, temperatures in the region reached up to 17°C (62.6°F) around forty million years ago. There have been fossil discoveries to prove that Antarctica used to have lush forestland and a healthy wildlife population.
The transformation that turned Antarctica into a massive sheet of ice was not in vain, however, as it created terrific opportunities for photography. If you dare to brave its extreme temperatures, you will be rewarded with shiny glaciers, endless deserts of ice, astonishing coastlines, and snowed mountaintops. In the eastern region, a popular photo spot would be Blood Falls, a subglacial lake that was named for its intense red water.
4. Europe
In recent years, the Alps have been the most-visited place in Europe for picture purposes. The mountain range has several picturesque spots, with its tallest mountain, Mont Blanc, offering the most stunning views. The French Alps should be your priority visit, as its mountains provide better accessibility all year long, ensuring you can get the most of your time there regardless of which season you go. With multiple panoramic views available for pictures, the Italian and Swiss Alps are also excellent choices to cover on your visit.
5. North America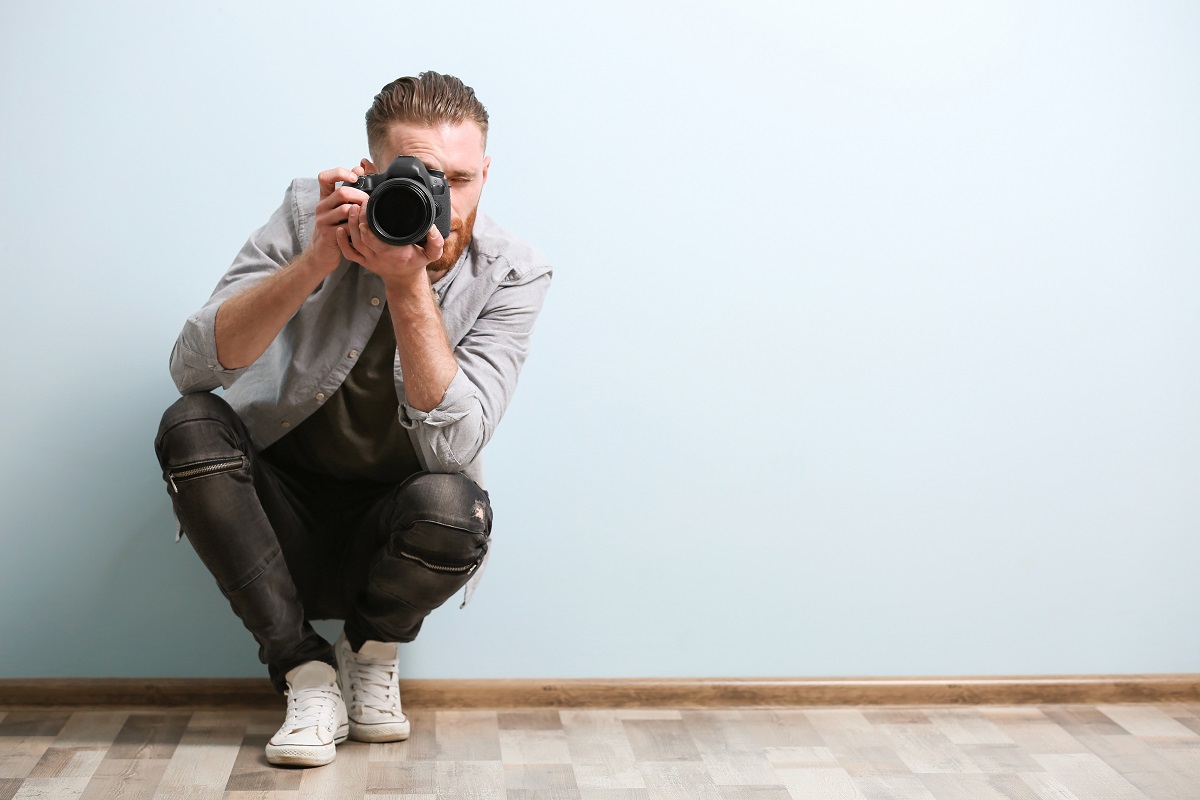 If you are into landscape photography, Utah should be a gold mine. The state is full of beautiful scenery with incredible canyons, colossal stone arches, grassy terrains, and of course, the famous Rocky Mountains. It is also home to several renowned state parks like Zion, Bryce Canyon, and Capitol Reef. These parks provide charming views of trails, rivers, flower fields, and classic architecture, ideal for a photobook. If you visit in spring, you can spot cherry blossoms blooming in select parks, too.
6. Oceania
New Zealand's tourism has been growing recently, and it's understandable given its picture-perfect locations. There are many parks across the country, each offering a different rainforest experience. The beaches have also risen in popularity, as its islands boast of crystal clear waters and rugged coastlines. If that is not enough, you can opt to focus on the highlands and wildlife that can only be found in New Zealand. For instance, the quokka, which rose to internet fame by smiling in every picture, is native to New Zealand.
7. South America
The Galapagos Islands round up the list, with arguably the best wildlife collection in the world. The strength of its wildlife is not in the numbers but in the experience itself. Since the islands were isolated for so long, the wilderness didn't develop a fear of humans. As such, the animals on the island behave more naturally, which gives visitors a more authentic feel of how wildlife should be. The marine species in the Galapagos is just as stunning, with several species of penguins, sea turtles, and sharks swimming in the waters.
Planning your target locations is a crucial aspect of travel photography. While there are places that will always be popular destinations, there are also locations that stand out every year due to the internet and social media popularity. It should not hurt to include these places on your travel list, as just one excellent snapshot can be enough to share with the world how gorgeous that view is.