It's essential to exhibit your artwork as an upcoming artist, whether you do photography or painting. That's because it helps you get maximum exposure, developing your skills, reputation, and profit.
Here's how you can promote your art exhibit effectively.
Take Advantage of 'Visual Materials'
In marketing, pictures can give you thousands of leads, and these include still images and videos. People prefer videos and photos. That's why Instagram marketing is one of the most popular options today, having 1 billion active users daily and video-sharing platforms like YouTube garners over 5 billion video views every day. So, if you want to kick off your marketing plan with a bang, creating a two-minute animated corporate video or presentation can go a long way.
Create a Website
There are hundreds of art exhibits making billions by selling artworks across the globe without even having a physical venue. That's why if you don't have a website yet, now's the time for you to do it. You can create your business site for free on Wix or Weebly and craft a beautiful and functioning website with ease, allowing you to upload your artwork and showcase it to thousands to millions of people every day. It will act as your virtual art gallery store, so make sure to update it daily.
Franchise
Although franchising your art exhibit sounds like you're selling out yourself, you can streamline your marketing efforts and get customers flocking to you in no time. No, you don't need to franchise your business. However, you can go around and ask retail stores or restaurants to showcase your artwork in their establishments. Then, you can give them a commission amount when a person purchases your art piece. It's a straightforward and effective way of marketing your business, allowing you to showcase your gorgeous pieces and attract more people.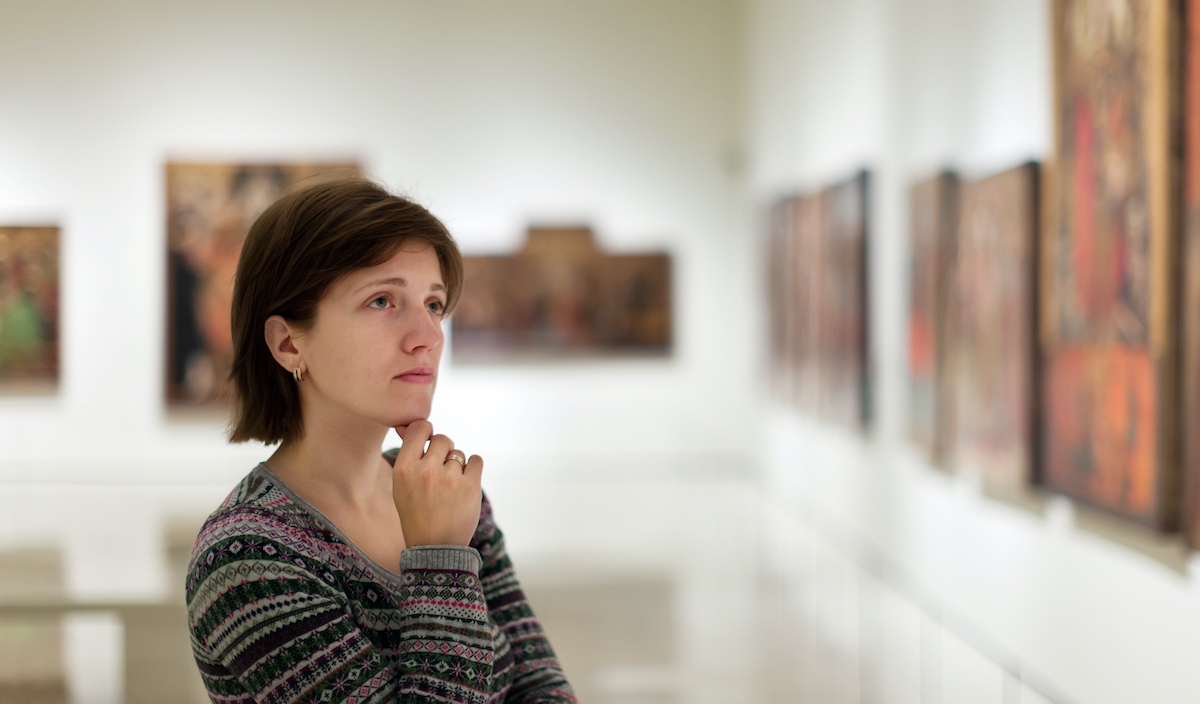 Attend Exhibitions and Conferences
Exhibitions, conferences, and conventions are usually loaded with professionals aware of an artwork's 'real' value. Exhibiting your pieces at these places is a great way to market your designs and meet new people. As soon as you receive news of an upcoming art event within your vicinity, get all the information needed, including the location, theme, duration, and audience. After that, reach out to the event organizer and committee and tell them you want to provide their visitors with the best experience through your artwork.
Don't Forget Social Media
More than 3 billion individuals worldwide use social media every day, so it only makes sense to bring your marketing to this sector as well. Promoting your art exhibit through social media is the fastest way to grow your business's reputation and profit. After all, many people out there on social media appreciate the beauty of art. It's best to share your exhibit on the largest platforms such as Facebook, Twitter, Instagram, Snapchat, and regularly update your pages with your latest art piece. If you want to get leads that are more knowledgeable about art, bringing your business to LinkedIn is also a great choice.
Marketing your art exhibit is critical to nurture your brand's image, grab the attention of pristine artists, and attract a healthy audience. Bring your art exhibit to the top by incorporating the tips mentioned for profit, success, and the chance to share the beauty of art with everyone.