If you're a creative who works from home, you need to find ways to make your home office or workspace the most optimal location for creativity, imagination, and inspiration. Your space can greatly influence your productivity, state of mind, and motivation, so it must be a room that helps you get in the zone where energy is high and creative juices flow. Here are some workspace design ideas that boost and inspire new ideas and boost imagination.
Incorporate houseplants and greenery into your space.
Studies found that spending time in nature can help you be more creative, and not to mention happier and kinder. Unfortunately, because many of us have to spend more time at home than ever before, we need to bring nature and the great outdoors into our homes. The simplest way to do this is by investing in some houseplants to liven up and break the neutrality in our workspaces.
If it's your first time taking care of plants, you don't need to go for the most high-maintenance ones you can find; you can start simple with succulents and cacti and work your way up from there. Even the simplest and smallest plants can already change the look and feel of your workspace.
Keep your desk or table distraction-free.
While there is such a thing as organised chaos, there is nothing more demotivating than filth and clutter. If you haven't organised or sanitised your desk or table in a while, consider moving things around to help you function better and increase your productivity. Even if you're the type who feels more creative while surrounded by mess, there should be a method to the madness and a certain level of organisation that allows you to create as fast and as efficiently as you can.
Fill your office or workspace with pieces that inspire you.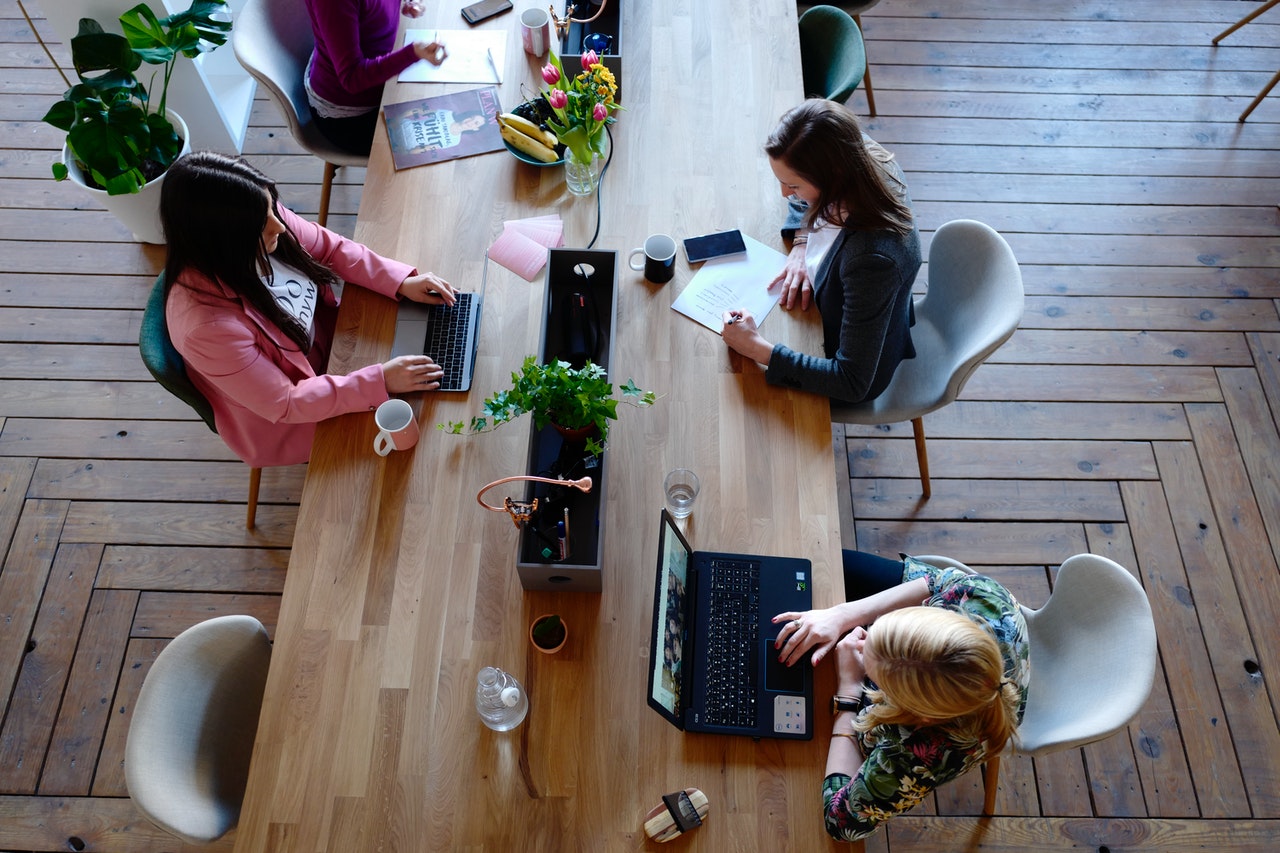 From different artworks to neon lights, your workspace should be inundated with pieces that inspire you to create. You don't even need to invest in the most expensive paintings or pieces; you can make graphic pictures online free and have them printed and hanged on your walls. From your favourite inspirational quotes to your most-loved paintings by your favourite artists and even your favourite art books, there is no shortage of design elements that can make you happy and excited to do what you love.
Review how certain colours affect you.
The past few decades have given rise to multiple quantitative studies that found how certain colours affect brain functions (some studies found that orange is the colour that helps inspire creativity). Still, at the end of the day, only you will be able to tell how specific colours affect you and make you feel good and creative.
For example, you might be someone who gets excited by vibrant colour palettes, but when used in an office or work setting, find these colours distracting. White or neutral colours may be the best option for your workspace in this case. At the end of the day, while studies about colour theory may be worth checking out, you're still the best person to decide what colours inspire you and help you come up with new ideas.
Make sure your chair is comfortable.
There is nothing more distracting than an uncomfortable chair or a workspace that causes you to strain your body. If your back is hurting while you draw or write, you can be sure you won't do the best you can since there's a discomfort that's keeping you from being fully present at work.
Consider investing in a good and comfortable office chair that you can adjust based on your desk's height. Ergonomics is key to staying comfortable throughout your workday, and the right workspace setup can help you focus on your task at hand. Ensure that all of your tools are accessible so that you don't have to get up while you're in the zone. But be sure to stand up and stretch every hour or so, too!
Invest in the proper lighting.
Fluorescent lighting may not be your best friend when you work in the creative field. Let natural light in during the daytime and turn on your lamps at nighttime. Invest in LED lights and dimmers as well, so you can adjust them according to your computer's brightness.
Many of these design tips are not just good for your creativity and your mind but also for your body. Invest in your workspace and see just how much it improves your creativity and productivity. Your inner artist deserves the best workspace possible.