Merchandising or service business, in general, refers to any entity that relies on customers paying for their products or services. A merchandising business may choose to sell in small quantities or bulk. In a retail merchandising business, you sell directly to your clients the product or service you offer. In a wholesale merchandising business, however, you buy products from manufacturers and offer them to retailers.
There are many business ideas that you can open, whether for retail or wholesale. The only thing that differentiates the business structures is their profitability and self-sustainability.
Which businesses are the most convenient and profitable to start? Here are some ideas you can choose from:
1. Coffee Shop
There are many coffee lovers in all cities across the globe. There are even specialty coffee shops that offer unique and exotic coffee flavors and even sell unique mugs. In opening a coffee shop, you have to consider your market and your community. How many coffee shops are there in your area? What kind of coffee are they offering? What is their specialty and their opening hours? These things will help you decide on what kind of coffee you can offer your consumers.
2. Bar
When you decide to open a bar in your community, you have to make sure that you have handled all possible permits in selling liquor. You also have to find the best location for your bar. Research on the trend of bar-goers in your community—this will help you decide where to put up your bar. You also have to know what types of consumers will enter your bar, including the drinks they will order and the price range they are willing to pay for.
3. Grocery Store
Opening a grocery store will let you cater to more consumers in your area. Your grocery store may contain fresh produce from local farmers, canned products, sodas, and anything that can be readily available for consumption. This type of business will require a populated area for it to have a lot of consumers. You can open your grocery store and stock on supplies that the people in your community need in their everyday lives.
4. Bakery
If you love baking and are confident in your baking skills, put up a bakery in your community. People eat bread all the time, so you just have to make your version of this or bread better than other bakeries. You can also create your specialty bread that is only available in your store. This will make your store famous for your specialty bread.
5. Specialty Food Shop
Those fond of cooking can elevate their dishes and open a specialty food shop. You can choose any cuisine you are comfortable cooking and sell the food.
6. Clothing Store
If you know how to sew clothes, you can open your boutique. On the other hand, you can showcase the fashion design of particular local designers and put it in your store. Or you can find a supply warehouse for clothes, buy them in bulk and sell them in retail. You can even try to produce uniforms for any business. All you need is to look for a heat transfer vinyl supplier to start your custom T-shirt printing business.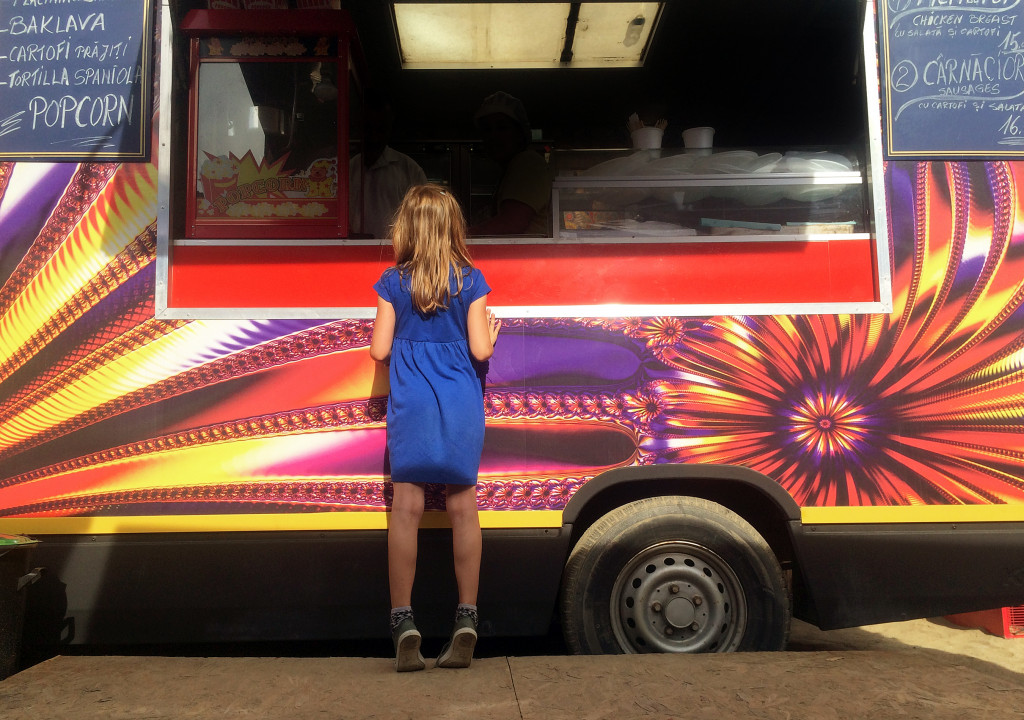 7. Food Truck
As the name implies, you can open your food truck, get a permit from your local government and sell your food across town (stated in your permit). You don't need to buy or rent a store. Instead, buy a truck and revamp it into a food truck. Fill it with stoves that run on gas, a small fridge, and maybe a lavatory. Then you can sell your food anywhere in your community.
8. Cleaning Service
There was an increase in the demand for cleaning services in this day and age because of the pandemic. This type of business can thrive despite the pandemic because many people who prefer to stay at home would choose to hire cleaning services rather than clean their houses or buildings on their own.
9. Pet Grooming and Store
There are a lot of pet owners in any area, and these owners will need a place for their pets to be groomed. Some products specifically for your pets are only available in a pet store; that's why this has a steady market. Pet grooming is famous for its service for pet owners and the glam that their pets receive after a makeover.
10. Utilities Maintenance
Home repairs and maintenance became a huge hit during this pandemic because many people stayed at home and discovered issues that needed repairs in their households. These issues may need specific repairs that will be easier handled by a professional. Home maintenance and repairs have thrived during this pandemic; that's why it is a good business idea for the community.
These are just a few examples of business ideas your community might need. These merchandising and service businesses are vital for the people in the community to survive. Most businesses that can be opened in a small town offer essential commodities.