Many businesses have taken to the internet when the pandemic hit. As a result, most companies nowadays have a website or at least a social media profile. It leads to a metric known as a digital presence.
Small businesses often have to contend with a new statistic called digital presence. What is it, and why should you care?
What is Digital Presence?
The internet is home to almost two billion websites. Every business that has a website is contributing to this number. As numbers continue to increase, certain company websites can fade into mediocrity, while others can remain undiscovered for years to come.
Digital presence is a measure of how active a business is online. It considers the number of websites, social media platforms, and other online entities associated with a company. The higher the digital presence, the more active the company is online.
Inherently, businesses with a high digital presence have a good chance of being found by their target market. A strong digital presence can be the difference between customers choosing your company over competitors.
But is it a metric worth competition with others?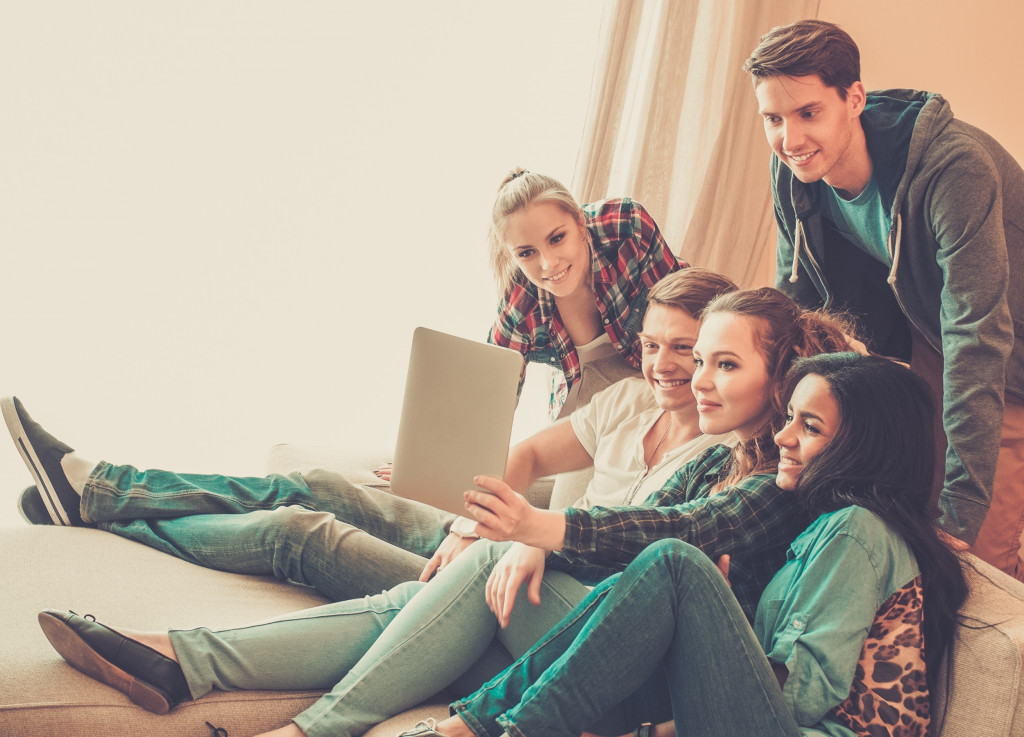 Is a High Digital Presence Worth It?
In hindsight, the answer would be yes. But, like all things in business, a robust digital presence is associated with a cost.
To maintain a high digital presence, businesses must continuously create new content and post it on their websites and social media platforms. They also need to interact with their customers frequently. This takes time and effort, which can be costly for small businesses.
For example, Colgate has spent over two billion dollars on advertising alone. It's estimated that about half of that went into digital media, and a fraction of that spending goes into digital presence. So that's at least $500 million to $250 million in spending to have a good digital presence.
The good news is that there are ways to offset the cost of maintaining a high digital presence. For example, businesses can use free or low-cost tools, such as social media marketing and search engine optimization (SEO), to help them rank higher in search engines and reach more people online.
Increasing Digital Presence Without Breaking The Bank
Search Engine Optimization
Search engine optimization or SEO is one of the cheapest and most reliable ways to increase your digital presence. Optimizing your website for search engines can increase your chances of appearing higher in search results, making it more likely that people will find and visit your site.
There are several ways to optimize your website for search engines. One way is to create high-quality content that includes relevant keywords and phrases. Another way is to build links to your website from other high-quality websites.
Both of these methods can be time-consuming. If you have other plans, consider hiring an online SEO agency to help you out. Professionals can tackle this marketing strategy in a new light. Moreover, they are updated with the current trends in this field, making them the ideal candidates to put your company on the SEO ladder.
Social Media Marketing
Another way to offset the cost of maintaining a high digital presence is through social media marketing. By creating and sharing high-quality content on social media platforms, you can reach a wider audience and generate more leads for your business.
In addition to creating quality content, you must be active on social media. This means frequently interacting with your followers and responding to comments and messages. The more active you are, the more likely people will see and engage with your content.
You can also use social media advertising to reach a wider audience. Through paid ads, you can target a specific audience with laser precision and ensure that your content is seen by the people who are most likely to be interested in it. This, combined with SEO marketing, should keep your digital presence up in no time.
Email Marketing
Do you want a way to redirect traffic to your blogs from SEO marketing and more attention to your social media profile? Then, email marketing is the way to go. By sending regular emails to your subscribers, you can keep them updated on your latest blog posts, products, and services.
Email marketing is also a great way to build relationships with your customers. By providing valuable information and offering exclusive deals and discounts, you can create loyalty among your subscribers that will keep them coming back for more.
Building a robust digital presence takes time and effort, but it's worthwhile in the long run. By using some or all of the methods described above, you can increase your chances of reaching more people online and generating more leads for your business. So keep your digital presence up without spending too much money!