Customers are more likely to purchase from companies they trust, and reputable organizations enjoy higher job satisfaction with lower employee turnover.
To build a positive reputation, businesses must create brand identities, engage in content marketing, and nurture company cultures and product packaging.
Companies must keep an active social media presence and solid media/public relations strategy.
Companies can increase customer satisfaction by responding promptly to feedback/queries on social media platforms.
Building a positive business reputation is essential in a world where customers, investors, and employees look to an organization's public image before making a decision. A solid reputation can open doors to new opportunities and strengthen existing relationships, while a shaky one can have disastrous consequences. Studies show that having a solid reputation has many tangible benefits for businesses of all sizes.
The power of reputation is reflected in the fact that customers are willing to pay more for products and services from companies with good reputations. A recent survey by Cone Communications revealed that 86 percent of consumers are more likely to purchase from a company they trust than one they don't know. Customers use their power as consumers to support organizations they believe in and punish those whose actions contradict their values – this makes building a positive business reputation so important.
Statistics also show that businesses with solid reputations attract better-quality employees who are more productive and stay longer at their jobs. For example, according to research conducted by Corporate Leadership Council, firms with highly-rated reputations experience 61 percent less employee turnover than those with lower-rated reputations. Moreover, surveys reveal that employees of reputable organizations enjoy higher job satisfaction and work harder because they feel proud to be associated with such companies.
However, building a good reputation will be a long-term strategy you must nurture and maintain over time. Here are a few tactics that might work:
Build a Brand Identity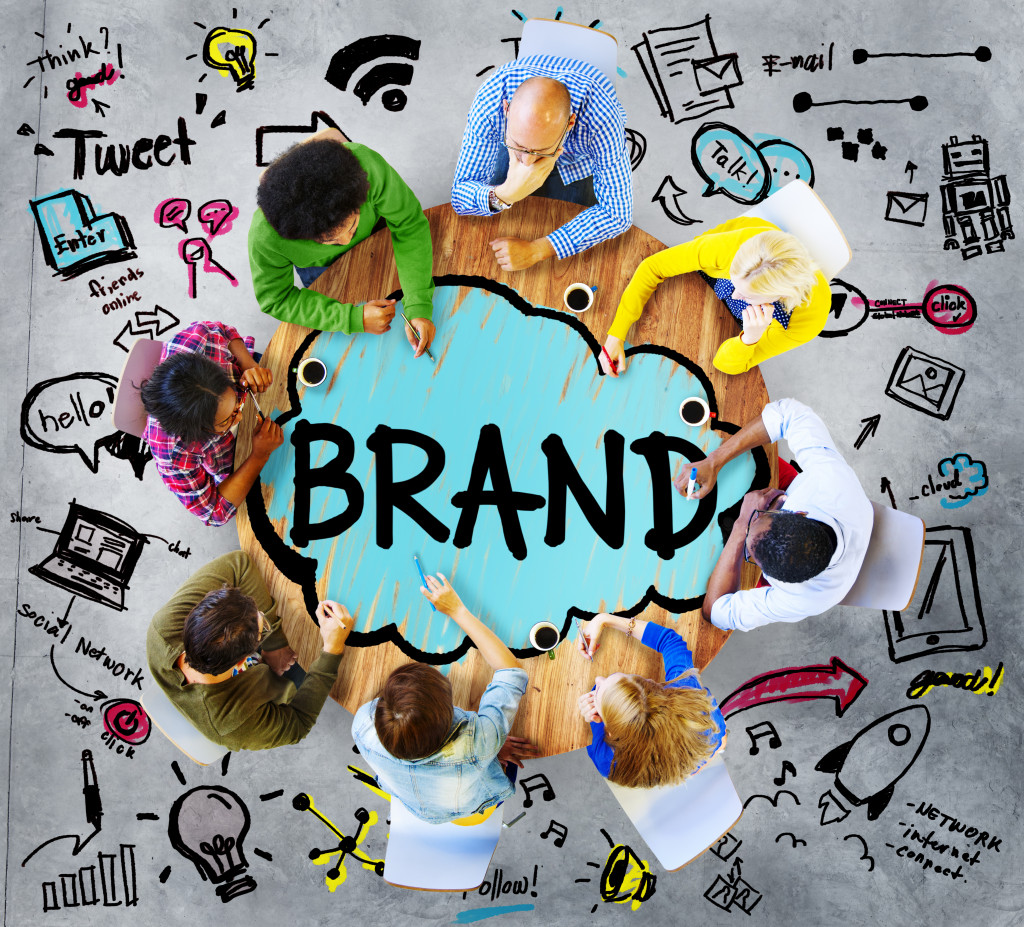 Building a solid and recognizable brand identity is one of the essential steps in creating a positive business reputation. A successful brand identity can instantly connect customers and your organization and communicate your company's values and mission. It can also be used to build customer loyalty and trust, which is essential to creating a positive corporate image.
Here are a few areas where your brand identity should be present:
Company Logo Design
The company logo is vital in building an identity and should be used consistently across all your communication channels, including websites, social media, business cards, and printed materials.
Content Marketing
Creating content that resonates with customers is a great way to build trust and credibility. Content marketing lets you showcase your expertise and thought leadership on a particular topic while building relationships with potential customers.
Company Culture
The company culture you create will also be critical in building a positive business reputation. Your culture should encourage collaboration, innovation, and diversity and reward employees for their hard work.
Product Packaging
The design of your product packaging can also impact customer perception. Ensure it's aesthetically pleasing, consistent with your brand identity, and informative about the product.
Social Media Presence and Engagement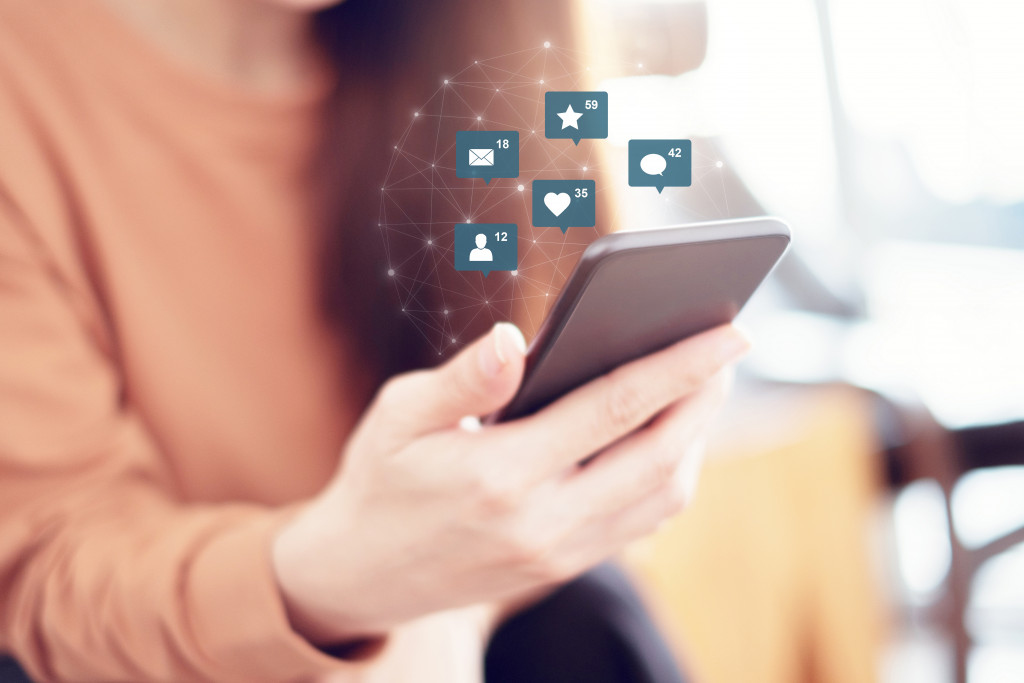 Social media presence and engagement are essential to building a positive business reputation. An active presence on social media platforms such as Twitter, Instagram, or Facebook helps organizations connect with their customers, build relationships, and effectively showcase their industry knowledge. It also provides a direct line of communication between brands and customers, allowing them to respond quickly to feedback and queries.
Moreover, engaging with customers on social media platforms can help create more brand trust. This is especially true for smaller businesses that may not have the same visibility or resources as larger companies. By engaging directly with people, businesses can demonstrate that they are reliable and responsive to customer needs, thus reinforcing their reputation.
For example, studies have shown that when a company responds promptly to customer complaints or questions on social media channels, it significantly increases customer satisfaction. According to the Harvard Business Review, responding within 60 minutes of a post can result in a 25 percent increase in customer satisfaction ratings compared to responses made more than 24 hours later.
Media and Public Relations
A strong media and public relations strategy are essential for building a positive reputation. It allows companies to tell their own story and showcase their values and mission in a way that resonates with customers. The goal of any PR campaign should be to create trust and credibility while driving more traffic, sales, and leads.
Unfortunately, you might struggle with building a PR team to help you improve your business reputation. Fortunately, experienced media relations services already have to help you through the process. These services can provide access to experienced teams of professionals specializing in creating content and tailored campaigns for your business.
Finally, building a positive reputation is an ongoing process. It's essential to stay on top of customer feedback as well as industry trends so that you can make adjustments if needed. Additionally, monitor how people talk about your company online and promptly address any negative comments or reviews. If done correctly, this will go a long way toward ensuring your organization has a good reputation with current and potential customers alike.
Final Thoughts
A good business reputation is essential for success in today's competitive world. It can open doors to new opportunities and strengthen existing relationships while attracting higher-quality employees and customers willing to pay more for your products and services. Building a solid reputation might be a long-term project, but it will be worth the effort. The tactics outlined above will help you get started on the right path – but remember that it's an ongoing process that requires routine monitoring and maintenance.